< Back to Proven Results
The Client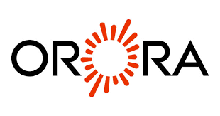 Orora's state-of-the-art production facility in South Australia (Orora Closures) holds the
exclusive Australian licence for manufacturing the STELVIN® suite of closures for the wine / beverage industry
Challenge
IoTics have been working closely with Orora Closures since early 2016. Based on a solid understanding of the multi-line processing facility a strong need to update the HMI operator interfaces across nine (9) production lines was identified as a must-have to eliminate several challenges and preserve business continuity.
A total of thirteen machines adopted old, unsupported control system hardware with the operator interfaces identified as the biggest pain-point and limitation in the future operability of the specialised equipment.
Ultimately, the biggest challenge came down to inconsistency across each machine, despite being similar, in terms of how to navigate and operate the process between the different lines, requiring multiple training and understanding across operators.
Solution
Our engineering team identified thirteen (13) opportunities across four (4) machine types to develop a consistent and common control system interface that would enable any operator to work with any line without the need for additional training / machine familiarisation.
We developed a common project for all Rockwell and Siemens based machines that was easy to use, scalable, future-proof and with the added benefit of re-displaying critical process information in a cleaner and more intuitive way.
Ultimately, this made the operator experience far less stressful and reduced significant time spent understanding fault, machine status and process setup information.
Outcome
The ROI of this project achieved 3 core benefits which are now enjoyed across the site:
Consistency across all machines on all lines with respect to operating methodology reducing the need for line-to-line specific training to operators and production staff.
The critical control system hardware updated with current supported and future-proof technology, reducing the risk of lengthy downtime.
Scalable, expandable solution unlocking hidden potential to display more machine insights and machine information to help operators and maintenance staff quickly identify faults.