< Back to Proven Results
The Client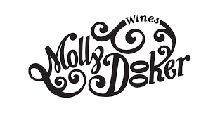 C2C Engineering provides a bespoke engineering, design, drafting, consulting and project management services to clients, primarily in water treatment and food / beverage industries.
Mollydooker Wines are based in the McLaren Vale wine region in South Australia and have an established reputation for producing world-class wines.
Challenge
IoTics were approached by C2C Engineering, a specialist design engineering firm, to tender, design, install and commission a full turn-key waste water treatment plant for Mollydooker winery's woodlot water transfer project.
The control system had to be autonomously smart, intuitive and easy to use including the ability to externally interface to the site's sophisticated monitoring system.
The installation and timing for commissioning was to be planned and executed in accordance to civil works and in time for upcoming vintage.
Solution
Working closely with C2C Engineering and site stakeholders, our team executed a tailored solution based on a comprehensive design specification including control philosophy contributions of our own, leveraged from extensive experience in water treatment and the application at hand.
Our workshop and field commissioning team manufactured and installed a complete control system package including instrumentation and all field wiring. Systems Engineering and interfacing to the site monitoring system was undertaken by our Engineering team.
Outcome
Mollydooker now enjoy fully automated water treatment and transfer to their winery woodlot, with remotely monitored alerting and status of the system including the ability to reset alarms 24/7.
Further, the interface and control system is highly expandable and is industry 4.0 and plant inter-connect ready for a future planned expansion.