< Back to Proven Results
The Client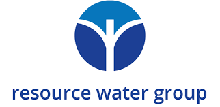 Mavida Projects are a high-tech niche engineering company specialised in Mechanical Engineering, equipment design, project delivery and prototype manufacture with strong links to defence, construction, agriculture and general industry.
Resource Water Group are specialists in remote test pumping and project water management. They provide high quality, innovative and safe installation and maintenance solutions to clients.
Challenge
IoTics were appointed by Mavida Projects in conjunction with Resource Water Group to develop a bespoke and highly-specialised control system platform for use in qualifying load capacity of prospective bore-fields across regional Western Australia through a network of test-pumping stations.
The bore pumping test stations were to be transportable, able to withstand harsh mining conditions and needed to offer a user-friendly fail-safe operator configuration interface to address several challenges around ensuring equipment was easily deployable as well as configurable to operators with limited knowledge and experience.
Additionally, a remote monitoring / SCADA interface was essential for monitoring of critical asset status + high-reliability recording of process data 24/7.
Solution
Leveraging our wide-spread knowledge and experience in the utilities and water treatment sector, we collaborated closely with stakeholders to attain a complete understanding of all particulars and requirements with respect to the application needs.
A strategy was formed and over many months a refined control system, connectivity plan and remote SCADA interface was designed, developed and deployed by IoTics which would then see several future assets take advantage of the solution adding immense value.
The design facilitated the ability to also remotely support and even make engineering changes to the control system in the field, including the highly robust variable speed drives and instrumentation, eliminating the need to send expertise and travel to the field.
Outcome
The success of the project between all teams afforded our client and their respective end-users the ability to attain full transparency and insight of their assets 24/7 through our remotely hosted SCADA platform.
Completely tailoured to the needs of relevant stakeholders, our engineered solution provides critical  process data in incremental trend form as well as live plant status and health any time via a intuitive and user-friendly portal experience.
This allowed the plant and equipment to safely operate automatously, reducing the need to travel to site and saving extensive time whilst also communicating critical data back to our client when needed.
Additionally, remote control system support + fail-safe data logging retrieval was made possible through our highly secure asset monitoring network.